Tell us about your Furbaby
We'll use our calorie calculator to show your dog's daily calorie requirement, and a personalised feeding plan to get their diet just right.
One size doesn't fit all.
Your dog is unique, and deserves a feeding plan that considers their uniqueness.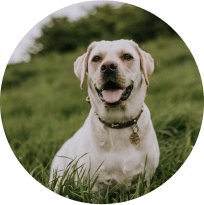 Tonka - 235g a day
A Typical 20kg Adult furbaby
794 Calories a day
2 x 5kg boxes every 11 days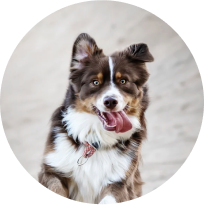 Patchy - 192g a day
An Active 15kg Senior furbaby
648 Calories a day
1 x 5kg box every 26 days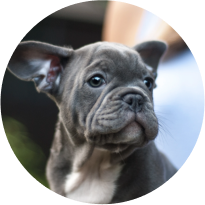 Mimi - 150g a day
A Typically 5kg Puppy furbaby
506 Calories a day
1 x 5kg box every 33 days
What's in the box?
Each box comes with 5KGs of our fabulous natural dog food. The box includes a personalised feeding plan and a cut-out cardboard scoop to help you serve just the right amount of food.
We'll send you 2 or more boxes at a time if your family needs more than 5kg.
You can adjust how much and how often your orders are delivered to suit you dogs changing needs.
Skip, pause, change or cancel any time you like.
You're always in control.
Subscription is all about the convenience of not having to think about buying your dog's food. We want to make it easy and we certainly don't want to lock you into anything!
Skip, pause, change or cancel your orders any time you like with absolutely no questions or penalties... in fact we'd love to help you!
We'll always remind you 3 days before we process your next order so you can make any changes you need.
Your dashboard gives you all the information you need about how much to feed, when your next order is due and how to track orders.
Never miss treat time... or a poop at the park
Show a little extra love with treats, and be that pet parent who always has a bag to spare... with easy add-ons to your subscription
Add treats and/or poop bags to your regular food delivery and make changes in your dashboard any time you like.
100% natural NZ air dried beef liver treats
Home-compostable poop bags